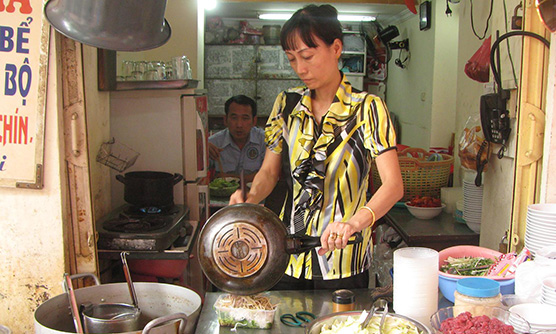 What is the difference from hanoi and saigon
These pictures are drawed by a student to show the base difference from Hanoi and Saigon, only short information but they are easy to remember and you can see the unique of each region.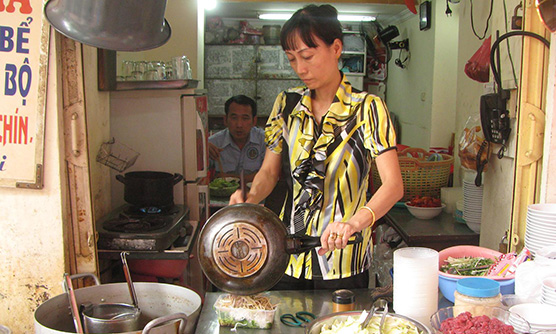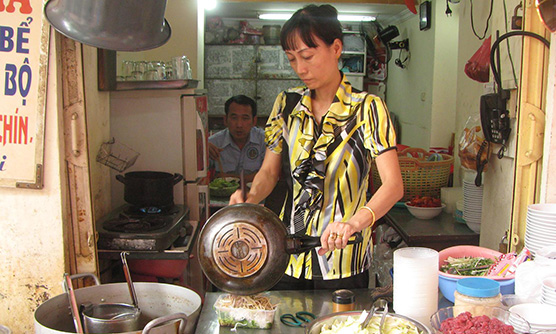 If you are in Saigon, you'll see the flowers are sold in Shop but in Hanoi, you often see the flowers are sold on a bicycle. The women take flowers and go around like a kind of advertise.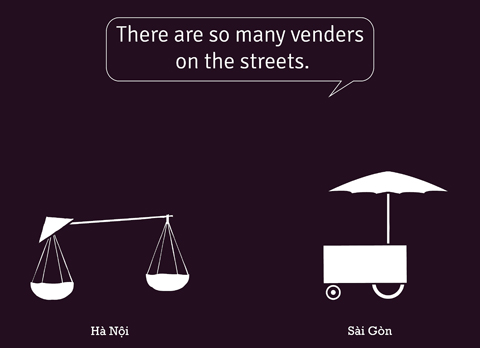 Both Hanoi and Saigon are famous with Street food, but the vendors street food in Saigon are sold on a kind of cart with a big umbrella, the one in Hanoi are sold by " hàng rong " – the women will put " ghánh " on her shoulder and go around to invite the customers.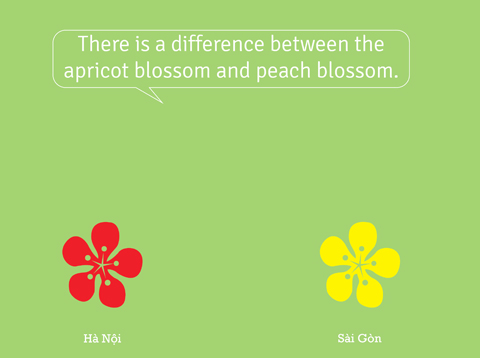 TET is a big holiday of Vietnam, when everybody stop their work and spend their time for family. Vietnamese always decorate their house by flower in TET but it's difference from Hanoi and Saigon, Hanoi use Peach and Saigon use apricot. To explain that why the difference, coz the weather in the North of Vietnam is cold and Saigon is not cold in TET, the bloom of both flowers base on the temperature.
admin
Get Free
Joomla Template
and
Wordpress Theme
. Our Joomla Templates and Wordpress Themes coupled with advanced functionality, powerful and awesome support.